The 2017 Murgon Music Muster held during the first week of November brought 249 vans to camp at the Murgon Showgrounds.  
This special music festival was headlined by Golden Guitar Winner, Gina Jeffreys.  Other great performers who showcased their talents for the appreciative audience included Brian Letton, Laura Downing, Rex Dallas and Dean Perrett supported by many more.   
The week-long event provided a great line up of country music artists, poets and walk-up artists.  
Proceeds from this year's event were donated to the Murgon Palliative Care Unit for the purchase of a new alternating air mattress and a special chair for their unit at the Murgon Hospital.   The second major beneficiary was HeartKids, which is an organisation who helps young children and families affected by congenital/childhood heart disease through some hard times.   
See below for a full list of Artist who performed at the 2017 Muster together with their photos and bios.
Artists appearing at the 2017 Muster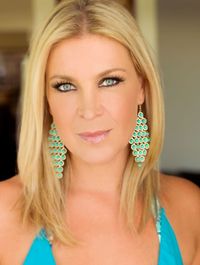 In 2017, Gina Jeffreys celebrated 24 years since winning the Toyota Star Maker Quest, marking the start of a remarkable career that's not only taken Gina to the top of the country music industry, but continued to bring new surprises and successes for this talented and vivacious woman. Gina was a pioneer for women in Australian country music and forged a path for many others to follow. After releasing her first single Slipping Away through BMG Music, Gina signed a record deal with ABC Music, and released her first single for the label Two Stars Fell in 1993. The song went straight to No. 1 and the career of Gina Jeffreys was launched. Her debut album The Flame went platinum, and the following January Gina won her first Golden Guitar for Female Vocalist of the Year. 
She has released seven albums, each one rocketing to the top of the Country charts, and along the way gathered an impressive collection of awards, and a steady stream of Gold and Platinum awards. 
Gina has been one of the most in-demand performers in Australia, both live and on television, and international highlights have included performing at Fan Fair in Nashville, on a New Year's Eve Television Special in Shanghai, China, to over 2 billion people, and the Tour of Duty Concert in East Timor. 
Gina has toured with the legendary Johnny Cash, Kris Kristofferson, Keith Urban & Kenny Rogers. 
Gina visited Vietnam for the Fred Hollows Foundation and later, following a cathartic experience with a young member of her fan club, became a patron of the Australian Leukaemia Foundation. Gina quietly helped sick children for over ten years. This led her to institute the charity Walk of Life, which every year raises thousands of dollars at the Tamworth festival. 
A few years back, Gina performed in collaboration with friends Beccy Cole and Sara Storer as the highly-successful Songbirds – and recorded a live concert DVD. 
Gina released her most recent album OLD PAINT in 2010 – a collection of timeless standards, again played and produced by record producer-husband Rod McCormack. 
For the last 7 years, Gina has worked mentoring and teaching the cream of new talent on the NSW Central Coast who visit the Gina Jeffreys Performance Workshops. Several of her students have gone on to sign recording deals, and the GJW Workshops have also contributed winners of The Voice Australia and Australia's Got Talent. 
Gina continues to write and record beautiful new music.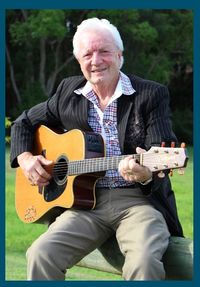 Multi Golden Guitar Award Winner for Best E.P, Best Male Vocal, Apra song of the year and Best Heritage song. 
2000 Roll of Renown, Song maker award, Hands of Fame. The list goes on for 'The Coal Miners Son'. 
He has toured with his own show all over Australia and N.Z featuring with his unique style of music. 
Rex Dallas remains the only artist to win a Gold Guitar for a yodelling composition at the Tamworth festival music awards. 'He is unsurpassed with is showmanship'. Rex is also renowned for his song writing. He has penned a huge volume of country and variety songs receiving many accolades and awards. He has released over 30 Albums, and has just compiled a new CD. Rex is now back on the circuit to promote his new release. Rex Dallas, already a legend, and regarded as one of Australia's finest performers. "The Legend Lives On".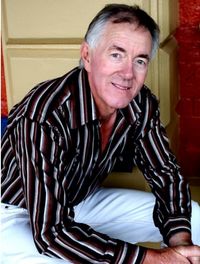 Born in Port Lincoln South Australia, Brian was raised on his parent's new land farming property, North East of Ravensthorpe in Western Australia. Brian considers that his upbringing in this often harsh rural environment, taught him to appreciate the 'true values of life'. Over the years Brian worked at several jobs, including builder, welder, truck driver, farrier, horse breaker and trainer, with the latter bringing him noted success in the harness racing industry, both as a trainer and a reins person. In 1989 Brian began his professional career as a full time entertainer. After a decade working as a part time musician with various local bands, a succession of highly acclaimed awards were instrumental in Brian making the decision to move into the music industry full time. Brian writes and sings of his country and his fellow man with a rare feeling. His songs have won him Australian and International acclaim. He has had a succession of top ten radio hits and his first ever nomination for the prestigious "Country Music Awards of Australia" for which the coveted Gold Guitar is the trophy rewarded Brian with making the final five in the best new talent category in 1991. Over the ensuing years Brian has been finalised in these awards on no less than 16 occasions. During 2003, Brian fulfilled a career long ambition to record an album with full orchestral backing under the guidance of the legendary internationally renowned maestro Tommy Tycho and July 2014 saw the long awaited release of this magnificent CD titled "Any Dream Will Do". Then during October 2014 Brian further enhanced his very impressive recording history with the release of album number 22 "Brian Letton Sings The Country Classics". His professional career now spands more than 20 years.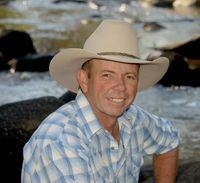 There is an old saying "write and sing about what you know". For an authentic traditional Australian country sound, look no further than Bush Ballad Singer / Songwriter, Dean Perrett. Having been raised and still working on the family cattle property "Bowenfels", a soul of pure country is a natural thing for Dean. 
Over the last 25 years, Dean has earned his place as one of Australia's favorite Bush Balladeers and leading traditional Country Artists. With 3 golden guitars under his belt Dean's creditability as a writer and singer of Australian bush songs goes unquestioned. Just like Dean the songs he writes and sings are very authentic and genuine. 
Dean has released 15 albums to date with his latest being "Aussie Favourites Bluegrassed". 
This album truly highlights Dean's versatility and dedication as an artist of both traditional country and bluegrass music. 
Dean is currently working on a new bush ballad project recording songs with pure Australian heart and soul.
Gina Jeffreys' Backing Band