South Burnett Times Article - 2 January 2018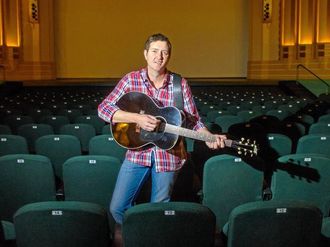 BURNETT BOUND: Country star Adam Harvey will play at the Murgon Music Muster.  
IT SEEMS country superstars can't get enough of the South Burnett. 
Last year, Lee Kernaghan and Gina Jeffreys made blockbuster appearances in our towns. 
Now, the Rotary Club of Murgon is excited to announce Adam Harvey will make a special guest appearance at the 2018 Murgon Music Muster. 
The event is not on until November, but already high profile artists, such as Harvey, are signing on for the chance to play at this iconic event. 
Harvey is one of Australia's most popular and enduring recording artists, with a career spanning almost 20 years. 
He has sold more than 500,000 albums, holds gold and platinum album certification and has won eight Golden Guitar awards. 
His deep, soulful voice is one of the great all-time voices of Australian country music. 
Stay tuned on the Murgon Music Muster Facebook page for more artist announcements.
South Burnett Times Article - 8 February 2018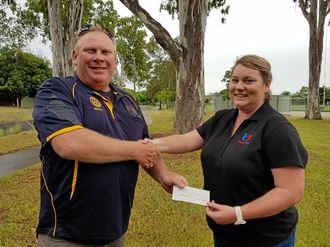 BIG HEART: Rotary Club president Heath Sander presenting Heart Kids state manager Holly Williams with a cheque for $5000.  
THE Murgon Rotary Club has donated $5000 to support children with heart disease in the lead up to HeartKids SweetHeart Day. 
HeartKids was the National beneficiary for the 2017 Murgon Music Muster. 
Corey Schmidt brought HeartKids to the attention of The Murgon Rotary Club. 
Corey and his wife Amanda are past residents of the Murgon Community and recipients of HeartKids' charity work for their little girl Olivia. 
The Murgon Rotary Club would like to thank their 104 sponsors in 2017 for their ongoing support of The Murgon Music Muster. 
February 14, 2018 is HeartKids Sweetheart Day, a national awareness campaign where all Australians can show their support for the tens of thousands affected by congenital/childhood heart disease. 
HeartKids CEO Mark Brooke said the group was hoping to raise $704,000 to expand its family support services. 
"Congenital/childhood heart disease is a chronic condition that not only affects babies and children, but also more adults than ever before," Mr Brooke said. 
"It is our role at HeartKids to ensure parents and families are not left to struggle alone while they're at their most vulnerable."
South Burnett Online Write Up - 27 June 2017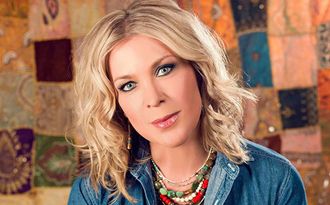 The Murgon Rotary Club have announced that Golden Guitar winner Gina Jeffreys will be headlining this year's 7th annual Murgon Music Muster on November 2-5. 
Other performers who've already been confirmed for this year's event include Glen Albrecht, Alec Beckett, Alice Benfer, Rob Breese, Rex Dallas, Laura Downing, Muddy Flats, Brian Letton, Jann Maree Mitchell, Arthur Nettelfield, Bridget O'Shannessy, Dean Perrett, Vanessa Sanger, Clarrie Weller and Ash Williamson, but more are expected to be announced in the next few months. 
The popular event is held at the Murgon PCYC, with caravanners packing out the adjoining Murgon Showgrounds for four days of non-stop professional and walk-up country music action. 
Andrew Beckett from Bullroarer Sound Productions will one again be overseeing the Muster's sound system, and Bill Kearns will be compering, with Cr Kathy Duff acting as master of ceremonies. 
South Burnett Mayor Keith Campbell will perform the official opening at 1:30pm on Friday, November 3. 
This year, students from Murgon State High School and the Wakka Wakka Dance Group will also be joining the entertainment line-up, and Earlyact and Interact will be giving presentations. 
The Muster will also feature daily Bush Poet Breakfasts, and a Gospel Concert from 9:00am to noon on Sunday, November 5 followed by an afternoon concert. 
Four day passes to the Muster are $60, but guests can also buy single day tickets: $10 for Thursday, $20 for Friday, $25 for Saturday or $15 for Sunday. 
Murgon Rotary have warned that because last year's Muster was almost booked to capacity, tickets this year will be limited so early bookings are advisable. 
Tickets can be obtained by email or by phoning Heath Sander on 0418-786-007. 
Powered and unpowered sites will also be available from Monday, October 30 for $9 and $7 per night, respectively, on a first-come, first-served basis. 
On-site catering will be available throughout the four days, and a bar will also be operating.
South Burnett Times Write Up - 31 October 2016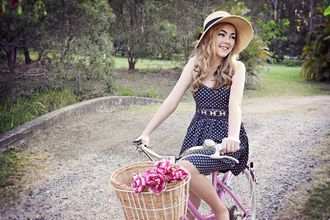 STRAP on those scootin' boots and get ready for the Murgon Music Muster as it's rolling into town on Thursday. 
Starting on November 3 and rocking through to November 6, the weekend promises to be a blast. 
Cherbourg's Muddy Flats will start the party on Thursday evening and the official opening will kick off on Friday at 1.30pm. 
There is a swag of artists. 
They include Anita Ree, Clarrie Weller, Kylie Castle, Glen and Brett Albrecht, Venessa Waara, Natalie Fenton and Chris Callaghan. 
The 16-year-old music prodigy Bridgette O'Shannessy will drop in for a couple of sets on the Friday. 
Bridgette has just returned from performing at the London and Shanghai Fashion Weeks and playing in Vancouver. 
But her origins are humble. 
She's played the Murgon Muster before and although she's wasn't born in the region she has a strong link to it. 
"I've been playing music since I was nine years old and my first concert was at the Spirit of the Bush festival at Boondooma Homestead which is five minutes down the road from granddad's property and I haven't stopped since." 
For a young voice she has an aged repertoire. 
"I'll be playing everything from Johnny Cash and Willy Nelson to Taylor Swift and some of my originals," Bridgette said. 
"I have a bunch of them. I'll sing my new single, He Doesn't Know." 
A four-day pass costs $60 and the individual day tickets vary. 
It's $10 for Thursday, $20 for Friday, $25 for Saturday and $15 for Sunday. 
Camping opened on Monday with powered sites costing $9pp/night and unpowered sites $7pp/night. 
Sites are limited, so it is first come, first served. 
For details phone 0418786007 or search for Murgon Music Muster on Facebook.