2022 Murgon Music Muster
The Murgon Music Muster is back in 2022. 
The small but dedicated Rotary Club of Murgon is currently organising to bring a talented group of country music artists to Murgon for the next Murgon Music Muster.  
The Muster will run from Wednesday 2 November to Sunday 6 November 2022 at the PCYC on the Murgon Showgrounds. 
There will be a huge line up of invited artists with 3 headline acts on Friday and Saturday.  
Various professional artists will make an appearance in the afternoon on Friday 4th November following the official opening.  Our feature acts on Friday night will be 5 times Golden Guitar winning Australian Singer-Songwriter, Amber Lawrence, who also performed for us in 2019, and multi award-winning country artists Felicity Urquhart and Josh Cunningham. 
Amber is also presenting a free show for school children on Friday afternoon at another venue, and will feature in our Saturday morning line-up as well.
The Saturday night concert will see the return of the very talented award-winning and multi–Golden Guitar winner Adam Harvey. 
Talented local artists Dean Perrett and Lloyd Back will also be returning to the Muster for several appearances over the main weekend as well as Amber Goldsmith. 
Other artists to make an appearance over the weekend will include Alice Benfer, Pete Smith, Brendan Radford, Paul Ricketts, Clyde Cameron and Clarrie Weller.
It is also with great excitement that we announce Lindsay Waddington and Ken "Chainsaw" Lindsay will be making their first appearance at the Muster.   
All professional artists will have the option of being backed by the Murgon Music Muster Band led by Brendan Radford.  
The 2022 Muster will include:-   
·         Professional Country Artists from Friday to Sunday   
·         Walk-Up artists from Wednesday to Friday, with sound checks on Tuesday PM   
·         Bush Poets' Breakfast from Thursday to Sunday   
·         Dance on Thursday night with dance band, Doghouse.   
.         Artists' merchandise for sale   
·         Catering from Wednesday night to Sunday breakfast.  Tea and Coffee available for gold coin donation.  
.         Bar from Wednesday night to Sunday   
.         Wednesday night to include Meet and Greet BBQ from 5pm  
.         Sunday morning to include Gospel Concert  
·         Indoor Event  
.         Limited Powered Camping Sites as well as Unpowered Camping Sites   
.         Hot Showers, including a new toilet block with wheelchair friendly shower and toilet.   
·         EFTPOS facilities available at the Gate and at Muster Merchandise Shop.   
·         Onsite RV Dump Point   
·         Dogs are permitted in the camping area on a leash only (unfortunately dogs are not allowed in the hall)   
So be sure to come and bring your friends and enjoy a relaxed week of country music fellowship.  
4 Day passes and daily passes, including camping can be purchased from this site leading up to the Muster. Go to our TICKETS PAGE for more details.  
Walk-Up Artists and Poets are welcome. Clarrie Weller will be organising the Walk-Up Artists and can be contacted on 0423 223 485 for any enquiries. A Backing Band will be provided for the Walk-Up concerts commencing on Wednesday 2 November through to Friday 4 November.  
Camping at the Showgrounds will be available from Sunday 30 October to Sunday 6 November, inclusive.  There will powered and unpowered sites available. 
The major beneficiaries from this year's Muster will be Life Flight, Murgon Blue Care Respite and Murgon Hospital Auxiliary.   
This is one Muster not to miss.  Tickets will be limited.  
We hope to see you at the Murgon Music Muster in 2022. 
See below for a list of artists performing at the 2022 Muster together with their photos and bios.  More artists will be added over the next several weeks.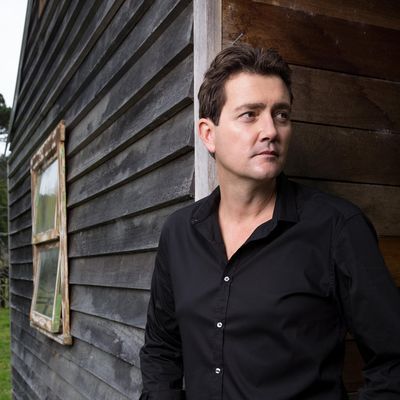 Adam Harvey
With a career spanning over twenty years, half a million album sales, gold and platinum albums, and eight Golden Guitar Awards, Adam Harvey is one of Australia's most popular & enduring recording artists.
Adam was presented with the CMA Global Country Artist Award in 2007, and has been awarded a Centenary Medal for his charity work. Adam is an Ambassador for the Fred Hollows Foundation, and the McGrath Foundation.
Following the outstanding success of his latest album "Songs From Highway One" , Adam spent most of 2021 performing to sell out crowds across Australia. Adam is currently writing a book "Tales From The Road."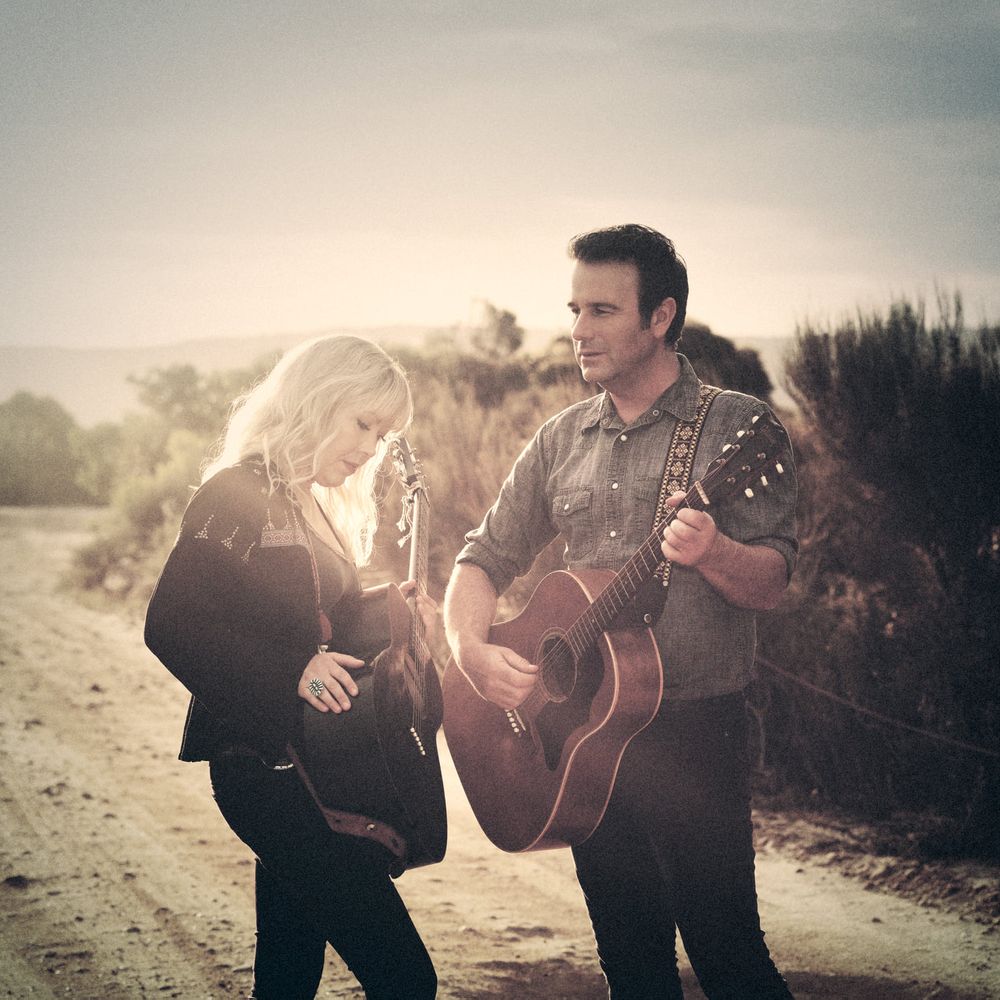 Felicity Urquhart & Josh Cunningham
Felicity Urquhart and Josh Cunningham (of the Waifs), have a collective haul of Golden Guitars, ARIA Awards, multi-platinum album sales and extensive touring over nearly three decades, that serves as a readymade conventional definition of success.  But there are many ways in which success can be defined, and when the irresistible forces of music and love brought Felicity and Josh together, they set in motion something wildly successful and truly special. 
When they accepted an invitation to join "The Song Club" (a creative collective that tasked member with writing a song a week to a prompt) they were just looking to be productive during lockdown and push themselves beyond the comfort zone.
The experience proved to be a lifeline to creativity and community during a challenging year, and in time Felicity became not just a fellow song club member to Josh, but a muse.  Identifying herself in many of his weekly offerings, she decided the only thing to do was invite him over more frequently for cups of tea, so she could get to the bottom of why he was writing songs about her, and explore writing songs together. 
Fast forward and The Song Club has spawned a story of inspiring beauty, a family and an eleven track album, appropriately titled The Song Club.
The Song Club debuted at #1 on the ARIA Country Album Charts and #10 on the ARIA Album Chart.  It has since garnered four Golden Guitar nominations in the upcoming 2021 CMAA Awards and was also nominated for an ARIA in the "Best Country Album" category.
These accolades reflect the unique chemistry created by the pair.  Joyous and uncontrived, their music translates seamlessly from album to stage, with masterful musicianship on a humble array of guitars and banjo's providing the perfect vehicle to transport their exquisite songwriting directly to the hear.  It's stripped back and doesn't need dressing up to be full of life and energy. 
The pairing is unexpected, the songs unforgettable and the aura unique.  Untainted by the demands of fashion, Felicity Urquhart and Josh Cunningham are able to be who they are in an unpretentious way that description cannot fully capture and experience alone can convey.  The song Club story and sound is arrestingly beautiful and quite unlike anything else.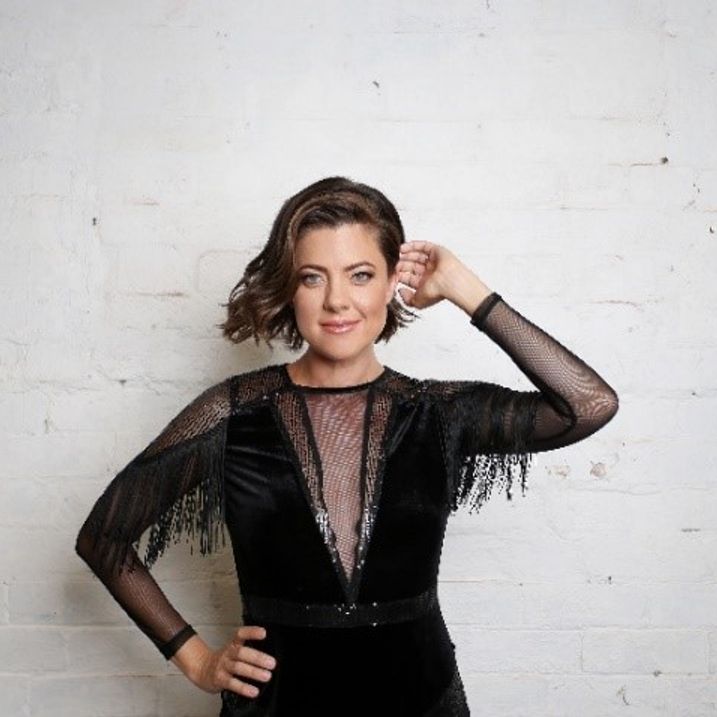 Amber Lawrence
Bio to be added at a later date.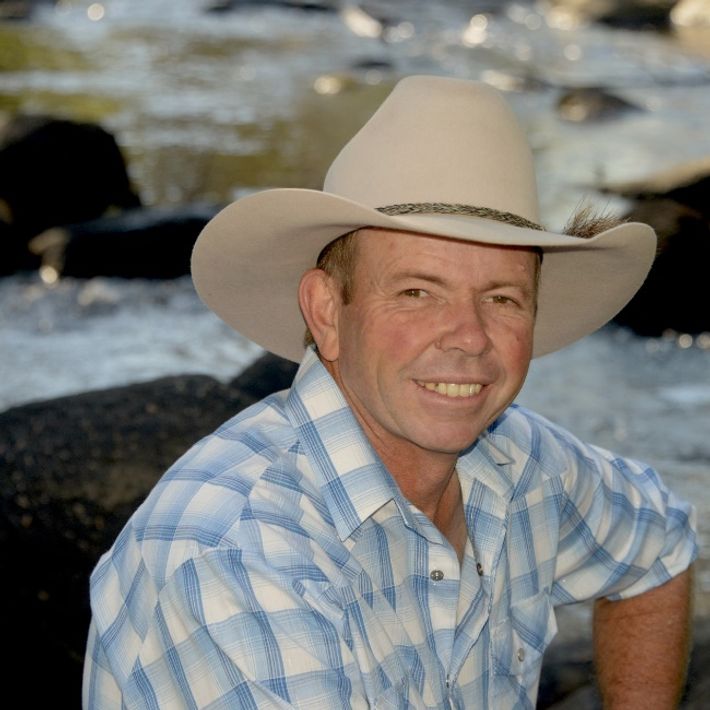 Dean Perrett
There is an old saying "write and sing about what you know". For an authentic traditional Australian country sound, look no further than Bush Ballad Singer / Songwriter, Dean Perrett. Being raised and still working on the family cattle property "Bowenfels", a soul of pure country is a natural thing for Dean.
Over the last 32 years, Dean has earned his place as one of Australia's favourite Bush Balladeers and leading traditional Country Artists.
With five golden guitars under his belt, Dean's creditability as a writer and singer of Australian bush songs goes unquestioned. Just like Dean, the songs he writes and sings are very authentic and genuine.
Dean has released 17 albums to date with his latest album "Kind Seasons", truly highlighting Dean's versatility and dedication as an artist of traditional country music.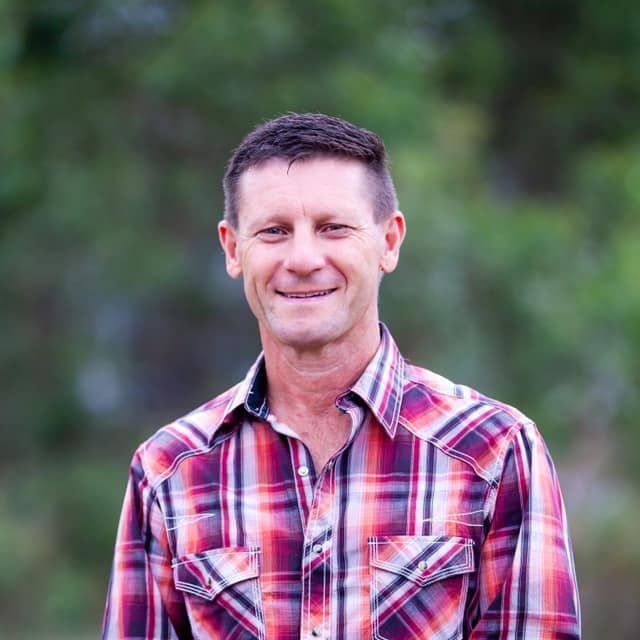 Lloyd Back
Bio to be added at a later date.
Pete Smith
Bio to be added at a later date.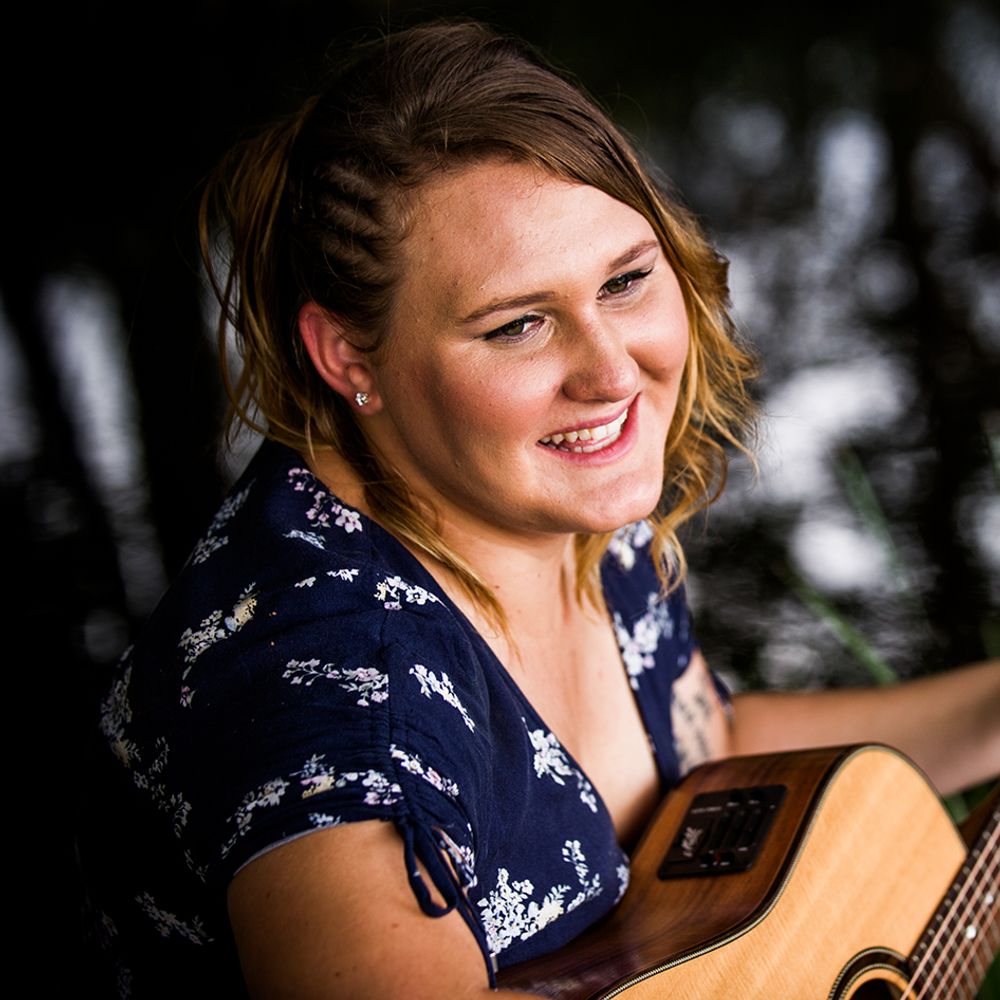 Amber Goldsmith
Bio to be added at a later date.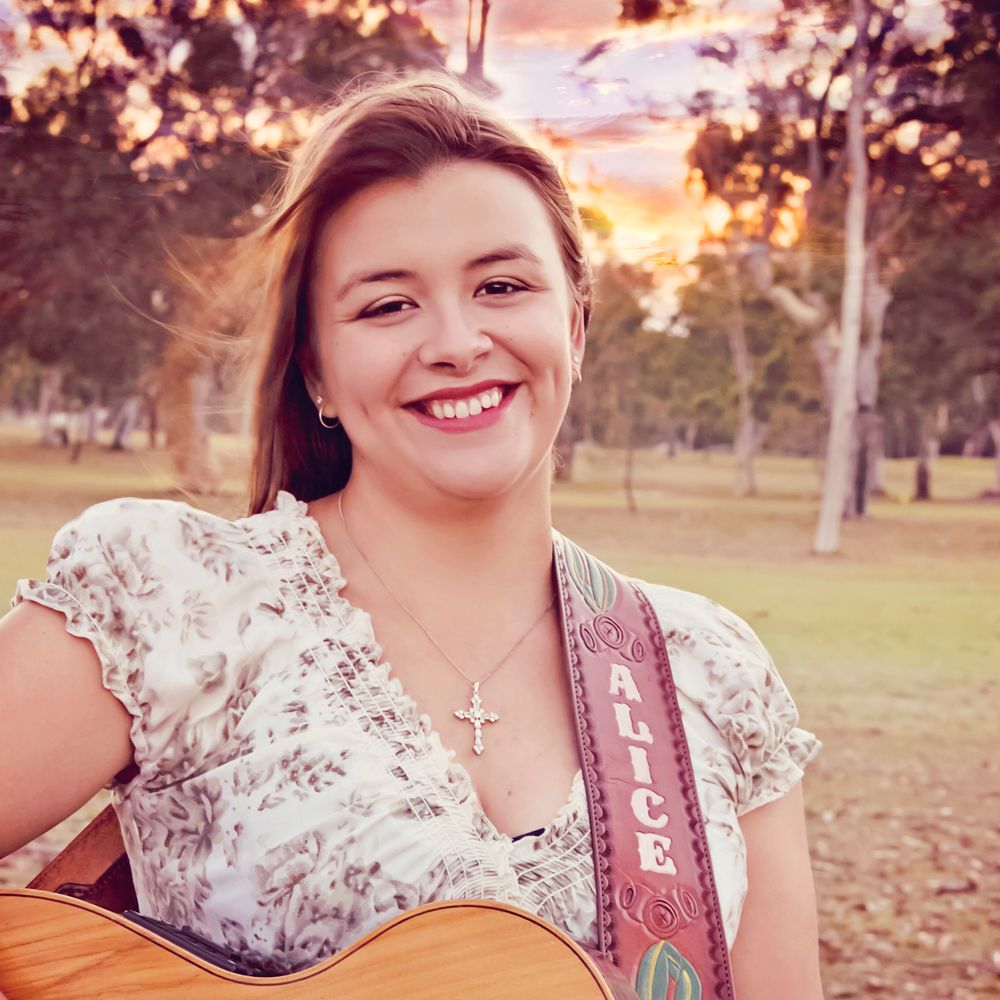 Alice Benfer
Cattle, sugarcane and country music have been staple ingredients in Alice Benfer's life. Alice joined a local country music club at the age of 7, belting out a song at every available chance and she has been unstoppable since. From an early age, Alice performed in the Talent Quest circuits with much success.
With years of experience performing with bands, Alice is now performing regularly as a Solo Artist at pubs, clubs, some charitable events and major festivals. CMAA Senior Course Graduate 2014, she has many awards to her name including being named Best New Talent in The Gold Medallion Media Award's twice. Alice is thankful to have a number of chart topping singles and successful recordings.
Gympie's own Alice Benfer has had her nose to the grindstone, recording a 9 track album titled "What Can I Say" on the Sunshine Coast, despite COVID-19 shutting everything down. The vocals were recorded at Benji Pocock's "Vibetone Studio" while the music was produced by the very talented guitarist/songwriter Sam Hawksley in Nashville.
Alice was thrilled to have the opportunity to co-write with Brendan Smoother and Sam Hawksley, these songs feature on the album. Alice is certainly riding a wave of success, claiming the title of "Green Brother's Country On Keppel Talent Search Winner" 2021 and celebrating the success of her third #1 single.