2019 Murgon Music Muster
The Rotary Club of Murgon is currently organising to bring a talented group of country music artists to Murgon for the next Murgon Music Muster, which includes such well-known names as Anne Kirkpatrick, Tania Kernaghan, Tracy Coster, Amber Lawrence, Brendan Radford, Chris Callaghan, Jack Viljoen, Homegrown, Brendan Smoother, John Abbott, Clarrie Weller, Emily Kinsella, Chris Pritchard, Steve Sparrow and Connie Shelton.  Gary Fogarty will compere the weekend.  
All professional artists will have the option of being backed by the Murgon Music Muster Band lead by Brendan Radford on lead Guitar, Jeremy O'Connor on Bass Guitar, Michel Rose on Pedal Steel Guitar, Dobro and Mandolin and Doug Gallacher on Drums.  
The Muster, which is to be held at the PCYC on the Murgon Showgrounds from Tuesday 29th October to Sunday 3rd November 2019, is set to be bigger and better than ever.  
The 2019 Muster will include:-  
Professional Country Artists from Friday to Sunday 
Walk-Up artists from Tuesday to Friday  
Bush Poets' Breakfast from Thursday to Sunday  
Dance on Thursday night with live band, Doghouse, who will bring a mixture of old time, new vogue, rock 'n roll, line dancing and bush dancing. 
Bus Trip to local attractions on Thursday  
Artists' merchandise for sale  
Daily Raffles and Prizes   
Indoor all weather event  
Homestyle catering from Wednesday lunchtime to Sunday lunchtime
Bar from Thursday to Sunday
Tea, Coffee, Cakes and Slices all day  
Limited Powered Camping Sites as well as Un-powered Camping Sites  
Hot Showers and Disabled Toilet  
EFTPOS facilities available at the Main Gate  
Onsite RV Dump Point  
Dogs allowed in the camping area on leash (dogs are not allowed in the hall)  
So be sure to come and bring your friends and enjoy a relaxed week of country music fellowship.  
4 Day passes and daily passes, including camping can be purchased from this site leading up to the Muster. Go to our TICKETS PAGE for more details.  
Walk-Up Artists and Poets are welcome. Clarrie Weller will be organising the Walk-Up Artists and can be contacted on 0423 223 485 for any enquiries.  A Backing Band consisting of Alain Blowers on Lead Guitar, Kev Groves on Bass Guitar, Ian Wilson on Drums, Chris Boys on Guitar and Viv Boys on Keyboard will be provided for the Walk-Up concerts.  
Beneficiaries from this year's Muster will include the Royal Flying Doctor Service, RACQ Life Flight Rescue and Toowoomba Hospital Foundation with other beneficiaries to be announced later in the year.  
See below for a list of artists performing at the 2019 Muster together with their photos and bios. 
Click here for the current Time Schedule for the 2019 Muster.. 
2019 Sponsorship & Donations
On Behalf of The Rotary Club of Murgon and The Murgon Music Muster Committee, we would like to extend our thanks to the following businesses for their support and commitment to making the 2018 Murgon Music Muster a success.   Their generous contribution has helped shape this event into what you see here today.  During your stay, please support these local businesses who have supported us. 
PLATINUM SPONSORS 
Sanders Bobcat & Mini Excavator Hire                                                  Cherbourg Shire Council 
Big Ass Fans                                                                                              Ergon Energy 
The Country Dentist                                                                                 South Burnett Regional Council
WIN TV 
GOLD SPONSORS 
Riverina Stock Feeds                                                                               Murgon Services Club 
Tarong Power Station & Meandu Mine                                                  Bendigo Bank 
Teys Australia Murgon Pty Ltd                                                                
SILVER SPONSORS 
Maroske's Tyre Service                                                                             Sellwood Constructions 
Remko Engineering                                                                                  Dennis Electrical 
QLD National Pork Holdings                                                                    North Coast Foods
BRONZE SPONSORS 
Barambah Machinery                                                                              Murgon Tyres & More 
Cornett's IGA                                                                                            South Burnett Machinery Pty Ltd 
Hobbs & Associates, Wondai                                                                  Taste of Tingoora 
Mark Smith's Menswear                                                                          Wayne's World 
Moffatdale Ridge Winery                                                                         The Coffee Bar 4605 
Murgon City Motor Inn                                                                             Murgon Betta Home Living 
Murgon Golf Club                                                                                     Australian Hotel 
Murgon News & Gifts                                                                                 1071AM 
Crow FM90.7 
OTHER SPONSORS 
Australia Post, Murgon                                                                              G Crumptons & Sons 
Burnett Tyre & Mechanical Service                                                          Murgon Fruit Mart 
Dan's Diner                                                                                                 Pratt Agencies 
Hotel Cecil, Wondai                                                                                    Proteco Gold Pty Ltd
Kingsley Grove Winery                                                                               Supa Cheap Carpets 
Murgon Bakery                                                                                           Wondai Electrical 
Murgon Paint & Panel                                                                                Wondai Pharmacy 
Murgon Real Estate                                                                                    Carneys Feed Store 
Murgon Visitor Information Centre                                                          Clifton Motors 
Nichol's Printing                                                                                         Struddy's Sport Store 
Purser's Coaches                                                                                        The Tackle Box 
Royal Hotel                                                                                                 Wondai IGA 
Ryan's Butchery                                                                                          Across Country Real Estate 
Sunflower Chinese Restaurant                                                                  Alicia's Spa & Hair Worx 
Top of the Town Meat Hall                                                                         Datawave IT 
H Hardware, Wondai                                                                                  Murgon Star Discounts 
Wondai Traders                                                                                          Northern Agri Services 
Bega Cheese                                                                                               Riya's Café & Restaurant 
Café Murgon                                                                                                SB Vets 
Dimities Cottage                                                                                         Wondai Woodworkers Inc 
Murgon Mitre 10                                                                                          Chaos IT 
Murgon Pizza Perfection                                                                            FAIS 
Wondai Bakery                                                                                            Swickers, Kingaroy 
Seilers Transport                                                                                        Wessling Family
Clovely Estate                                                                                             
Artists appearing at the 2019 Muster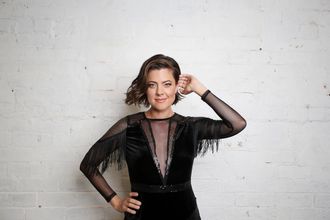 AMBER LAWRENCE
Amber Lawrence is an award-winning Australian singer-songwriter who captures the nation's attention and heart with her songs about Australia and life experiences; it's people and the things that matter to them. A former Qantas Airways employee, and Chartered Accountant, Amber risked it all in 2008 to pursue a career in music. The risk has certainly paid off with Amber's career riding high, most recently taking home 3 x CMAA Golden Guitar Awards in January 2018 for 'Single of the Year', 'APRA AMCOS Song of the Year' and 'Vocal Collaboration of the Year' for the song 'Our Backyard' with Travis Collins which they released in 2017.  Amber was also nominated for 5 Country Music Channel (CMC) Awards held in Queensland on 15 March 2018.  This follows on from Amber's 2015 CMAA Golden Guitar and CMC 'Female Artist of the Year' awards. 
After spending most of 2018 on the road, as well giving birth to her first-born baby boy Ike, and a new signing deal with ABC Music, Amber is set to release her long-awaited brand new single 'Outrageous' on the 22nd of February 2019. "Outrageous is a song about living the life you want to live. Do what you want to do, don't listen to other's expectations. It's such a fun and energetic song, and it's exactly how I live my life – especially now combining motherhood with a full-time music and touring life – it's not exactly the norm, but it is outrageous!" says Amber. 
Outrageous is the first single to be lifted from Amber's forthcoming album 'Spark'. An album of happiness, inspiration, love, sass and spark – set for release in 2019. 
In addition to festival appearances, throughout 2019 Amber will be taking her 'Your Town, Your Tour' show on the road, reaching destinations around the country not always on the touring map.  "It's been so exciting to see the applications come in from all parts of Australia, people are excited that I'm willing to go where I've never been before and play their town. 2019 is going to be one busy year. 
In 2017 Amber was asked to write the song '100 Year Handshake' by the American Australian Association and the honorable Joe Hockey (Australian US Ambassador) to commemorate the 75th Anniversary of the Battle of the Coral Sea.  Amber performed the anthemic song in New York in front of dignitaries and celebrities including President Donald Trump, Prime Minister Malcolm Turnbull, Ambassador Joe Hockey, John Travolta and hundreds more.  
Never one to sit idle, 2017 saw Amber tour the country with Catherine Britt and Fanny Lumsden on their 'Love N Lies' tour and with Travis Collins on their 'Our Backyard' tour which continues in 2018.  On top of this Amber released her second children's album 'Aussie Aussie Christmas' which hit Top 5 on the iTunes chart and a performance at the Channel 7 Adelaide Carols. 
In 2016, Amber released her 5th studio album 'Happy Ever After' and her high selling debut children's album 'The Kids Gone Country'.  She received the People's Choice Award for Female Artist of the Year at the Tamworth Country Music Festival and was honored to receive an Australia Day Bronze Achievement Award for her contribution to War Veterans and their families, via her work with RSL DefenceCare. 
Amber is also a mentor to young artists in the Australian Music industry and has provided free entertainment and mentoring in over 500 schools Australia wide, as part of her 'Be Your Own Superhero' program. Amber has a strong connection and affiliation with children, with her first children's album "The Kid's Gone Country" released with a number 1 iTunes hit ("My Big Mack Truck"), in May 2016, which has received 1.3 million youtube views from counties such as USA, UK, Germany, Norway, Switzerland and of course, Australia. 
Amber is the face of iHeartRadio Australia Country, hosting the show each week, a guest presenter on Channel 9's 'Getaway' and the co-host of the CMC Music Awards in 2017 and 2018 – live on Foxtel. 
Amber works tirelessly for many charities including RSL DefenceCare, Special Olympics and The Stroke Foundation.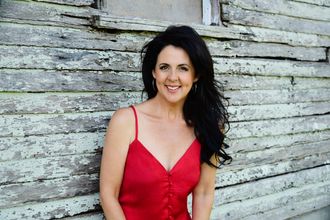 TANIA KERNAGHAN
 With the release of her seventh career album, 'All Australian Girl', Tania Kernaghan can honestly say she has been singing out for family, friends and fans around the nation for almost three decades – and this release is sure to capture the hearts of country music true believers everywhere. 
As one of the Kernaghan 'dynasty' – her parents are Ray and Pam, big brother Lee and sister Fiona is a sought after and respected songwriter.  Tania has fulfilled the great Australian country music dream of making chart topping hits and touring the country with her own shows. 
She has six career albums – with number seven released in February 2017 – a swag of awards, including four Golden Guitars and the respect of the country music industry and fans alike. 
Her 1992 debut single 'I'll Be Gone' put Australian music circles on notice that she was ready to make a name for herself and her 1996 debut album, December Moon, won the Album of the Year Golden Guitar in 1997 and has been certified platinum, while that and subsequent albums have featured 15 number one hit songs and a swag of awards, including 'Boys In Boots', 'Where The Murray Meets The Darling', 'Dunroamin Station', 'A Bushman Can't Survive' and 'The Verandah'. 
Tania was inducted into the Hands of Fame Gallery in 1999 and was the first female artist honoUred with a star on the Galaxy of Stars on the forecourt of Tamworth's Entertainment Centre. 
While music is obviously Tania's first love, there is much more to this 'all Australian girl' – and it more than meets the eye, as she is a television presenter with a long list of credits to her name, including Channel 10s caravanning and lifestyle program What's Up Down Under, Queensland Weekender and a leading role in the movie Shadows of the Past. 
Add to all that a heartfelt love of her country she continues to make time for her much loved charity work.  Tania is a patron for both Riding for the Disabled and a proud supporter of Angel Flight Australia and is a board member and Ambassador for the Outback Queensland Tourism Association. 
Tania also tours the country as an in-demand keynote and motivational speaker for corporate and charity organisations where she shares many entertaining stories about her life on the road, growing up in the Kernaghan family and all the incredible highs and lows that come with that. 
She also travels throughout Australia emceeing awards nights and gala events. 
With such varied and bright career highlights to her credit, Tania is still a friendly, down-to earth, all Australian girl and that is surely a fitting title for her seventh career album – released on KCR Records, a label her father Ray started in 1977.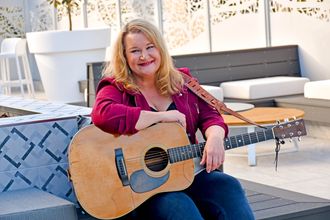 TRACY COSTER
For Golden Guitar winner Tracy Coster, country music is running through her veins – it's part of her DNA. 
There's no other life for Tracy, having been raised on the road, the youngest daughter of the late, great Australian songwriter Stan Coster. 
From her home base in Manilla, NSW (named Coster Country in tribute to her late father), Tracy sets up tours and travels the country, much as she had done with her dad since the age of 13, until his untimely death in 1997. 
Armed with a new album, the wonderful Coster Country Take II, it's a follow up to the original Coster Country released more than a decade ago to celebrate the remarkable work of this modern-day Lawson or Paterson. 
Her touring and performing credentials are impressive.  Tracy has shared the stage with some of Australia's finest – Slim Dusty, John Williamson, Anne Kirkpatrick, Gina Jeffreys, Beccy Cole, Kasey Chambers, Lee Kernaghan, Sara Storer, Adam Harvey and the list goes on. 
She has performed at festivals from Tamworth to Gympie and from Darwin to Nashville, Tennessee. 
Tracy began her recording career in 1985 with the release of From The Heart.  A single from that release, Why Do I Feel Like Crying, propelled Tracy into the final five Female Vocalist of the Year finalists in 1986. 
The Girl in the Band, her 1991 album, spawned two top 10 hit singles, City Sidewalks and the classic, Don't Say Goodbye. 
Her acclaimed contemporary release in 1993, Play the Game, resulted in another finalist berth in the 1994 Golden Guitar Awards for Someone. 
That same year she was inducted into the Hands of Fame, at the time the youngest artist to do so. 
In 2004, her fourth album, Bush Baby followed the lead of its predecessors, delivering Tracy another top 10 hit and yet another finalist berth at the Golden Guitar Awards. 
That year also brought the release of Coster Country, the recorded tribute to her dad.  At the 2005 Golden Guitar Awards, that album delivered Tracy her first Golden Guitar for Vocal Collaboration of the Year with Anne Kirkpatrick on the track, Back to the Saltbush Plains. 
This is just one of many awards that have come Tracy's way over the years – Australian Independent Country Music Awards, Stan Coster Memorial Bush Ballad Awards, People's Choice Awards and more. 
In 2009, Tracy released Moving On, and landed another finalist berth in the 2019 Golden Guitar Awards. 
An Australian storyteller, Tracy's latest release, Coster Country Take II was launched in fine style at the 2018 Tamworth Country Music Festival. 
Having been living and working in Tamworth, the Country Music Capital, Tracy's itchy feet got the better of her and she hit the road again, conducting several short tours throughout the year. 
She's road-ready and willing to travel the country doing what she loves – writing and singing about Australia and its people.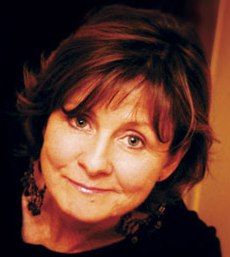 ANNE KIRKPATRICK
Singer songwriter Anne Kirkpatrick seemed destined to be a performer, being the daughter of country music legends Slim Dusty and Joy McKean. 
A talented songwriter with a unique vocal style, Anne has been recording since she was 12 years old, and 1st appeared on stage at age 10 in her parents' travelling country music show, before rising to prominence as a solo artist in the mid 70's, releasing 14 albums along the way. 
Emerging from within the 'First Family' of  Australian country music to claim her own identity and her own following, Anne  has been fondly described as "the godmother of Australian new country" after her 1991 release 'Out Of The Blue' was heralded as  a watershed album in Australian country music.  
There's been a myriad of accolades along the way---6 Golden Guitars, a couple of Mo awards and,  honouring   'Out Of The Blue' as Best Country Album, a coveted ARIA award.   Anne was inducted into the Australasian Country Music 'Roll Of Renown' in 2010.
Professional Artist's Backing Band