The Rotary Club of Murgon is putting together a great line up of artists again for the Murgon Music Muster in 2023.  
The Muster, known for its great entertainment and friendly atmosphere, will run from Tuesday 31 October to Sunday 5 November 2023 at the SB PCYC (Murgon Showgrounds).  
There will be a large line up of invited artists including Golden Guitar winners who will take to the stage on Friday, Saturday and Sunday.  
The Muster is officially opened in the afternoon on Friday 3 November followed by a variety of invited artists Friday night.  The great entertainment continues all day Saturday and then on Sunday morning with a gospel / country concert to finish the week off.       
Artists who have been confirmed for the 2023 Muster include Ashleigh Dallas, Brian Letton, Col Finley, Tracey Coster, Kylie Castle, Ashley Cook, Allan Gumm, Clarrie Weller, Clyde Cameron, Brendan Radford, Lindsay Waddington and the Doghouse Band.  
All professional artists will have the option of being backed by the Murgon Music Muster Band led by Brendan Radford.   
The 2023 Muster will include:-    
·         Professional Country Artists from Friday to Sunday    
·         Walk-Up artists from Tuesday to 11am on Friday, with sound checks on Tuesday PM    
·         Bush Poets' Breakfast from Thursday to Sunday between 7.30am to 9am     
·         Country Dance on Thursday night with dance band, Doghouse.    
.         Artists' merchandise for sale    
·         Catering from Wednesday night to Sunday breakfast.  Tea and Coffee will be available for a gold coin donation.   
.         Bar from Wednesday night to Sunday    
.         Wednesday night to include Meet and Greet BBQ from 5pm   
.         Sunday morning to include Gospel Concert   
·         Indoor Event   
.         Limited Powered Camping Sites as well as Unpowered Camping Sites    
.         Hot Showers, including a new toilet block with wheelchair friendly shower and toilet.    
·         EFTPOS facilities available at the Gate and at Muster Merchandise Shop.    
·         Onsite RV Dump Point    
·         Dogs are permitted in the camping area on a leash only (unfortunately dogs are not allowed in the hall)    
So be sure to come and bring your friends and enjoy a relaxed week of country music fellowship.   
4 Day passes and daily passes, including camping can be purchased from this site leading up to the Muster. Go to our TICKETS PAGE for more details.   
Walk-Up Artists and Poets are welcome. Clarrie Weller will be organising the Walk-Up Artists and can be contacted on 0423 223 485 for any enquiries. A Backing Band will be provided for the Walk-Up concerts commencing on Tuesday 31 October through to Friday 3 November.   
Camping at the Showgrounds will be available from Sunday 29 October to Sunday 5 November, inclusive.  There will powered and unpowered sites available.  
This is one Muster not to miss.  Tickets will be limited.   
We hope to see you at the Murgon Music Muster in 2023.  
See below for a list of artists performing at the 2023 Muster together with their photos and bios.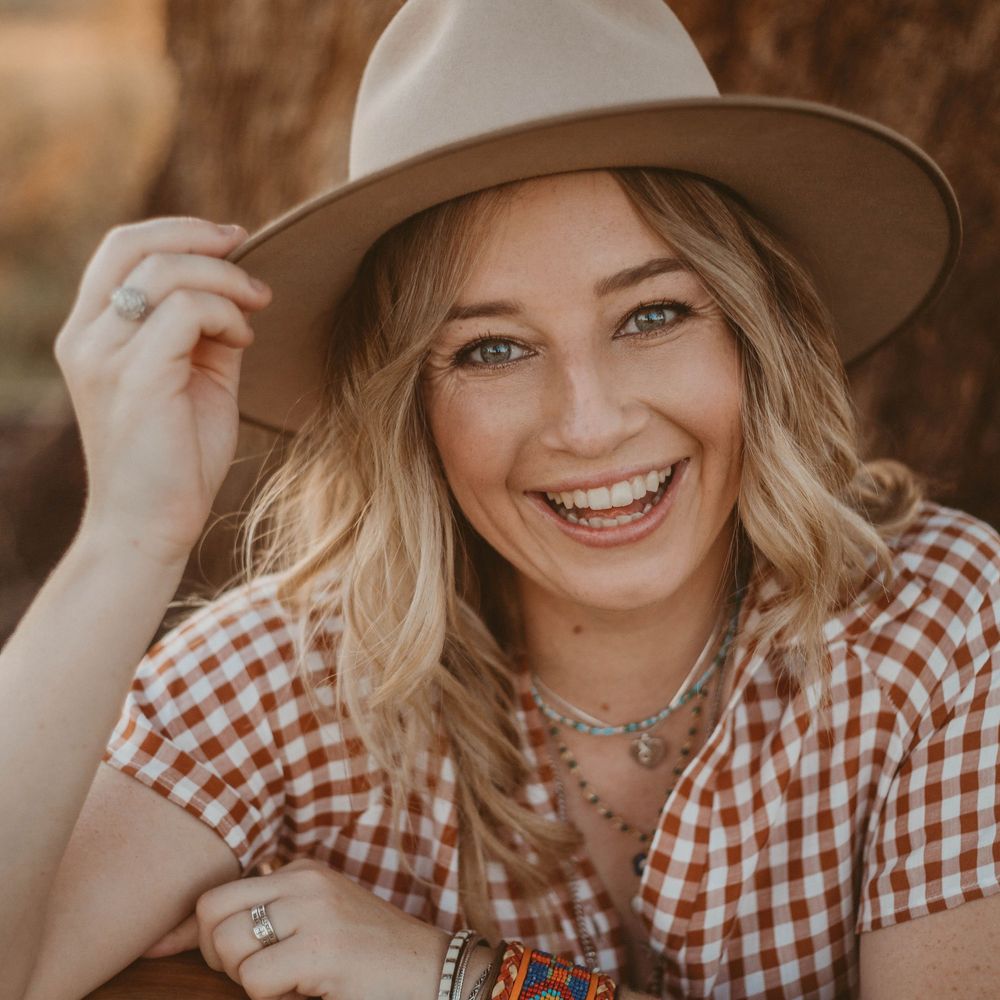 Ashleigh Dallas
Modern Traditional Country
Chart-topping hits, five Golden Guitars and three generations of Australian country artists in the family – Ashleigh Dallas has this and more.
Born in Australia's Country Music Capital, Tamworth, NSW, Ashleigh grew up listening to her family – Roll of Renown inductee and Golden Guitar winner, her grandfather, Rex Dallas, and her Golden Guitar winning producer and multi-instrumentalist father, Brett Dallas – make music.
Ashleigh continues to create music that connects with listeners and celebrates her stories, and has begun her sixth album, after her latest album, In The Moment, won Traditional Country Album of the Year at the 2023 Golden Guitar Awards.
Her father and producer, Brett, was recognised with a Golden Guitar Award in this category, meaning they are the first family who shares three generations of Golden Guitar Awards.
Overseas performance highlights including touring the US in Kasey Chambers' band, Tunes In The Tropics in Fiji, Cruisin' Country and Ashleigh has performed at major country festivals in Australia including Tamworth, Gympie, and Groundwater.
Ashleigh strives to be a positive force within the industry, continuing to share her songwriting, using her voice and music platform to be an ambassador for the Dolly Parton Imagination Library and several roles as group leader at the CMAA Academy of Country Music.
Accolades:
2023 Traditional Country Album of the Year
2022 Female Artist of the Year
2022 CMT Video Clip of the Year
2018 Traditional Country Album of the Year
2014 New Talent of the Year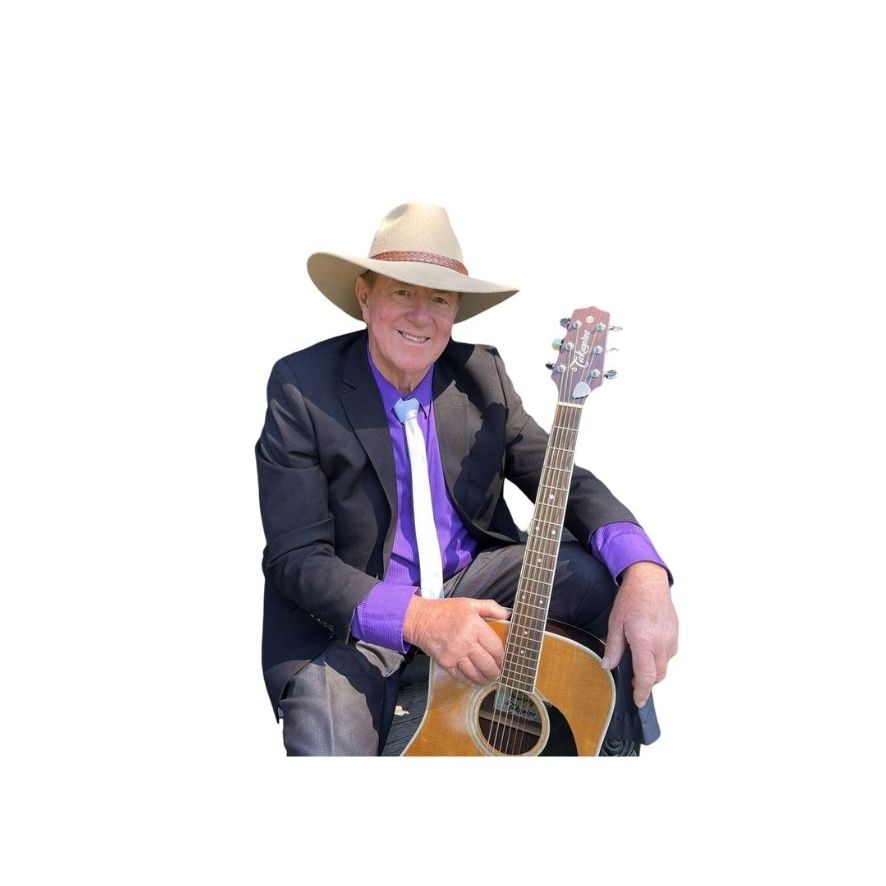 Brian Letton
Born in Port Lincoln South Australia, BRIAN LETTON was raised on his parents new land farming property, North East of Ravensthorpe in Western Australia. Brian considers that his upbringing in this, often harsh rural environment, taught him to appreciate the "true values of life". After leaving school, he worked on the land for several years before moving to Katanning—300 kilometres South East of Perth. Over the next few years Brian worked at several jobs, including builder, welder, truck driver, farrier, horse breaker and trainer, with the latter bringing him noted success in the harness racing industry, both as a trainer and a reinsperson. Brian was an exceptional sportsman, excelling at AFL (Australian Rules Football) and his keen interest in the sport remains today. In 1989, Brian began his professional career as a full time entertainer, after a decade working as a part time musician with various local bands. A succession of highly acclaimed awards were instrumental in Brian making the decision to move into the music industry full time. Brian writes and sings of his country and his fellow man with a rare feeling. He writes of the things he knows, understands, loves and believes in. His songs have won him Australian and International acclaim. He has had a succession of top 10 radio hits and his first ever nomination for the prestigious "Country Music Awards of Australia" for which the coveted Gold Guitar is the trophy, rewarded Brian with making the "final five" in the "Best New Talent" category, in 1991. Over the ensuing years, Brian has been a finalist in these awards on no less than 16 occasions. During 2003, Brian fulfilled a career long ambition and recorded an album with full orchestral backing. Recorded in Studios 301 in Sydney and under the guidance of the legendary maestro Tommy Tycho, this release, 'ANY DREAM WILL DO', showcases Brian's amazing vocal range and the ability to sing 'just about anything'. Brian released 20 albums with long time friend and producer, LINDSAY BUTLER, for one of Australia's major independent recording label's, LBS MUSIC. Brian added to his already impressive recording history when he started his own record label, BL RECORDINGS, in 2015 with ANY DREAM WILL DO being the first release. five further CD releases sees Brian's albums total 26 since crossing the Nullabour in 1989. And to add to this impressive list, 2018 saw the release of his first DVD, 'Brian Letton Live At The Barham Services Club'.
Since those early inspirational years on the family farm, Brian has certainly cemented his position as one of the premier entertainers in the Australian Music Industry, his professional career now spans more than 35 years. Combining his annual non-stop touring, legions of fans and long lasting successful recording history, Brian has accumulated many of Australia's most prestigious music awards and accolades.
Possibly the best description of BRIAN LETTON and his music is "passionate". Brian stands tall as a shining example of the success that is possible. He is totally committed to his music, his songwriting, recording and most importantly his supporters. His commitment remains unwavering and the future holds much more in store for this extremely talented performer.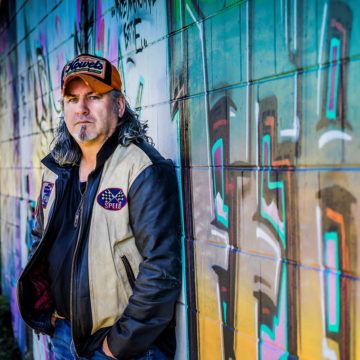 Col Finley
Singer-songwriter, Col Finley, is a legend with miles of road under his belt. He is rated as one of Australia's most entertaining country touring artists performing extensively in Australia and throughout the USA. Col has shared the stage with Tim McGraw, Dixie Chicks, Luke Bryan, Luke Coombs and Zac Brown and has wowed fans at all major Australian festivals including CMC Rocks, Big Red Bash, Tamworth CMF for 27 years, Gympie Muster and Groundwater. Col is definitely a crowd favourite with a strong social media following. With a career spanning over two decades, six albums and with 1000's of miles of stories, he has certainly earnt his place in the music industry.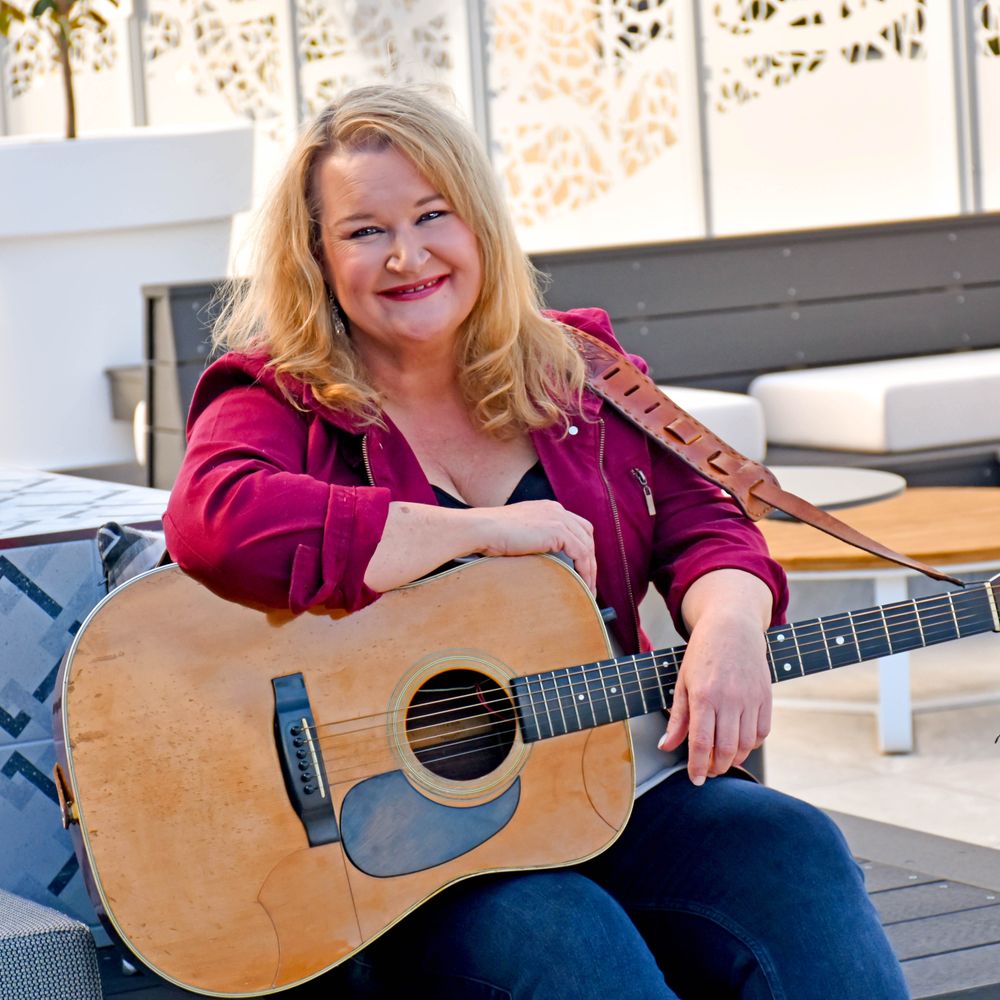 Tracey Coster
For Golden Guitar winner Tracy Coster, country music is running through her veins – it's part of her DNA.
There's no other life for Tracy, having been raised on the road, the youngest daughter of the late, great Australian songwriter Stan Coster.
From her home base in Manilla, NSW (named Coster Country in tribute to her late father), Tracy sets up tours and travels the country, much as she had done with her dad since the age of 13, until his untimely death in 1997.
Armed with a new album, the wonderful Coster Country Take II, it's a follow up to the original Coster Country released more than a decade ago to celebrate the remarkable work of this modern-day Lawson or Paterson.
Her touring and performing credentials are impressive. Tracy has shared the stage with some of Australia's finest – Slim Dusty, John Williamson, Anne Kirkpatrick, Gina Jeffreys, Beccy Cole, Kasey Chambers, Lee Kernaghan, Sara Storer, Adam Harvey and the list goes on.
She has performed at festivals from Tamworth to Gympie and from Darwin to Nashville, Tennessee.
Tracy began her recording career in 1985 with the release of From The Heart. A single from that release, Why Do I Feel Like Crying, propelled Tracy into the final five Female Vocalist of the Year finalists in 1986.
The Girl in the Band, her 1991 album, spawned two top 10 hit singles, City Sidewalks and the classic, Don't Say Goodbye.
Her acclaimed contemporary release in 1993, Play the Game, resulted in another finalist berth in the 1994 Golden Guitar Awards for Someone.
That same year she was inducted into the Hands of Fame, at the time the youngest artist to do so.
In 2004, her fourth album, Bush Baby followed the lead of its predecessors, delivering Tracy another top 10 hit and yet another finalist berth at the Golden Guitar Awards.
That year also brought the release of Coster Country, the recorded tribute to her dad. At the 2005 Golden Guitar Awards, that album delivered Tracy her first Golden Guitar for Vocal Collaboration of the Year with Anne Kirkpatrick on the track, Back to the Saltbush Plains.
This is just one of many awards that have come Tracy's way over the years – Australian Independent Country Music Awards, Stan Coster Memorial Bush Ballad Awards, People's Choice Awards and more.
In 2009, Tracy released Moving On, and landed another finalist berth in the 2019 Golden Guitar Awards.
An Australian storyteller, Tracy's latest release, Coster Country Take II was launched in fine style at the 2018 Tamworth Country Music Festival.
Having been living and working in Tamworth, the Country Music Capital, Tracy's itchy feet got the better of her and she hit the road again, conducting several short tours throughout the year.
She's road-ready and willing to travel the country doing what she loves – writing and singing about Australia and its people.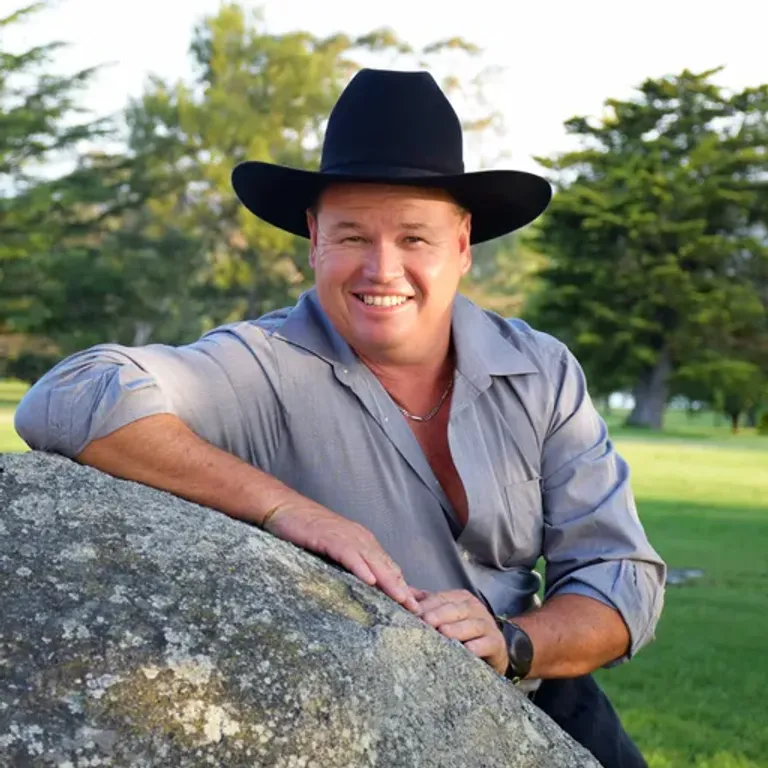 Ashley Cook
Ashley Cook is one of Australia's leading and most authentic bush balladeers and like all the bush ballad stars of today, Ashley's career and music has naturally been influenced by Slim Dusty.
Lindsay Butler spent 17 years touring and recording with Slim after joining his show in 1973. On that tour in Tasmania, Lindsay with Slim met the first member of The Slim Dusty Fan Club, (formed in 1972) Dudley 'Spud' Corbett for the first time. They all remained lifelong friends and Slim took a piece of both men with him when he passed in 2003.
"Stand Up For Slim" was written by Spud and Lindsay's wife, business partner and award winning singer songwriter Shaza Leigh. Ashley has toured for over 20 years with The Butlers as a valued partner in the show and it is perfect for Cook and Butler to join forces to record this heartfelt tribute song on the impending 20th anniversary of the passing of Australia's mate, Slim Dusty! It will be an honour for all Australian country music fans to remember, salute and "Stand Up For Slim".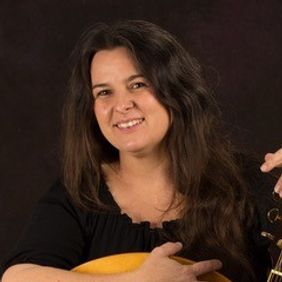 Kylie Castle
Kylie Castle's songwriting is inspired by life observations and the diverse music styles which have resonated with her. Kylie delivers an assortment of easy listening music ranging from traditional Australian folk and bush ballads mingled with warm laid-back stories, through to bluesy, and up-tempo country, with a smattering of gospel, soul & rock n roll.
Having always appreciated the storytelling aspect of music and poetry, Kylie was moved to pen her first song on hearing of the passing of Australian music legend, Slim Dusty. Enlisting Swingin' Door Studios - Stuie French to produce two traditionally styled albums, "Dusty Bottle" and "Nothin's Botherin' Me" Kylie gained recognition by winning awards for songs from both albums.
As a child, Kylie always loved music but the only way to get her to sing was to allow her to hide behind the big old timber kitchen door. Spontaneously joining a country music club, she then flirted with a stint in a rock'n'roll band and finally found her passion of expression in songwriting. From her home on the outskirts of Aratula, a small town nestled at the base of the Great Dividing Range, south-west of Brisbane, Kylie continues to expand her catalogue of original music.
"Your recording blew me away – it certainly ticks all the boxes. It is very Australian yet of world standard". WALLY SPARROW (Country Brekky Radio)
"From the first notes of the title track, Dusty Bottle, right through the other 11 tracks, I was enthralled". PAUL ROWE (Capital News)
"I melted like an ice cube in a hot cup of tea at the first listen. Uptempos, blues, honky tonks, R&R, boogy, I don't know how you manage to create all that". ROLAND LANZARONE (Le Cri du Coyote magazine & RCF Haute Normandie Radio).